Budapest Metropolitan University - your European academic journey
Applications are now open for enrollment!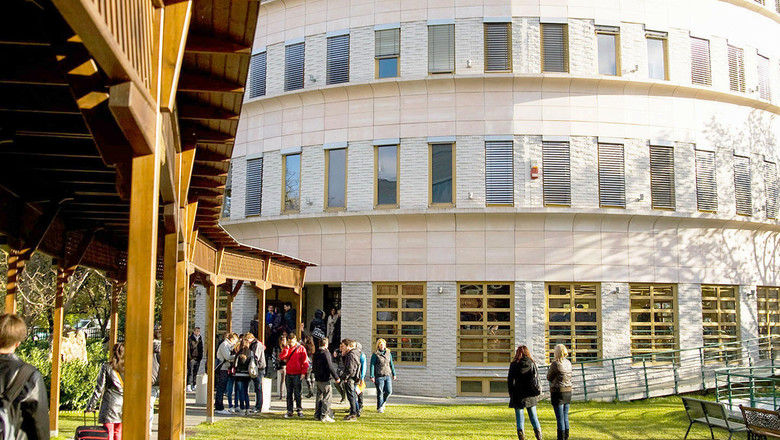 Are you interested in pursuing your education at Budapest Metropolitan University, one of Hungary's premier academic institutions?
If you're aiming to commence your European academic journey and you're currently in your final year of studies, now is the ideal time to start your preparations.
Applications are now open for enrollment!
Reasons to Consider Budapest Metropolitan University:
Recognized as the largest private university in Hungary.
Boasts a diverse community of thousands of international students representing 90 different countries.
Situated in Hungary, a country strategically positioned at the heart of Europe, facilitating convenient travel across the continent.
Offers complimentary language courses to facilitate your integration.
Provides a comprehensive array of academic programs spanning various disciplines, such as business, arts, communication, design, tourism, psychology, and more. Should any of these programs align with your academic and professional aspirations, it could be a suitable choice for you.
Location: Budapest, the university's home, is a lively and culturally enriched city adorned with a rich history and an eclectic mix of architectural styles. Renowned for its rejuvenating thermal baths, historical landmarks, and thriving arts scene, studying in this city guarantees a distinctive cultural immersion and abundant opportunities for exploration.
International Ambience: Much like Budapest Metropolitan University itself, numerous universities worldwide draw in students of diverse origins and nationalities. This offers you a unique prospect to engage with individuals from across the globe, cultivating a global mindset and aiding in the formation of an international network.
As an esteemed international partner of highly acclaimed universities, SNG takes pleasure in supporting both international and local students throughout the entirety of the admission process.
📌If you're seeking top-tier service and comprehensive assistance throughout your educational journey, don't delay in submitting your application!